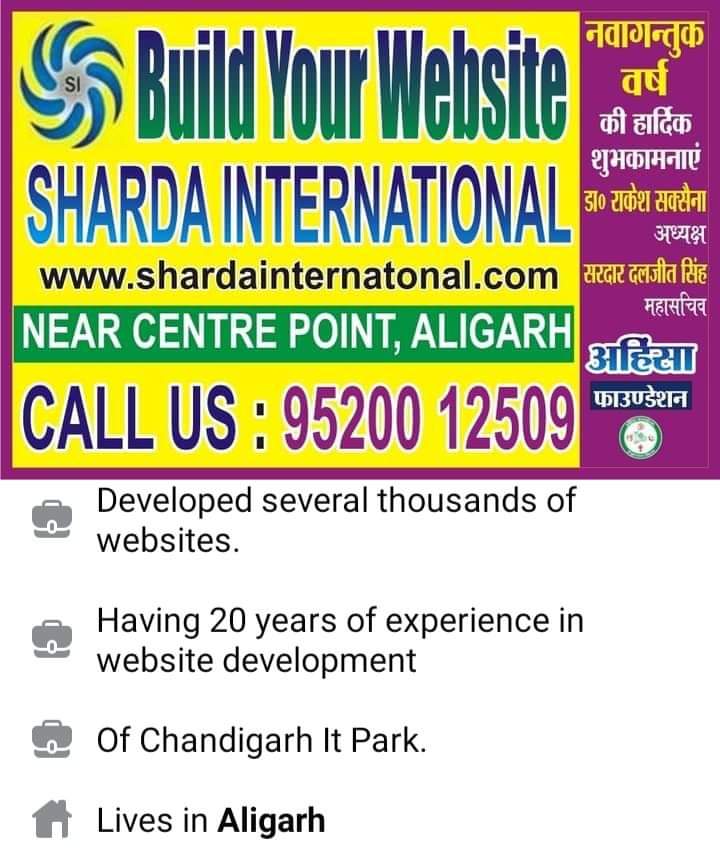 Designers And Developers With Full Dedication To Excel In What We Do.
Sharda International Aligarh – 202001! We are a team of experienced designers and developers with full dedication to excel in what we do. Our motto and vision is enabling your growth. We make your online web presence most emphatic, very simple yet impressive. We provide our services to enterprises worldwide. With the understanding of existing and emerging new technology based business environment, we offer website development services that enable and enhances business prospects with increased customer reach.
Our experience of web-page design and development for wide variety of client-age in almost all field.
About Sharda International practices.
Designing the website and its application is the niche area of work for our company.We have the experience and experts that design the website according to your need and budget.
Behind great design lies website development that contains coding and web application design with targeted features that place your business at a competitive advantage.
At Sharda International Aligarh – 202001, we develop your eCommerce website into your best sales person – one that works 24/7 to bring prospects to your business and generates sales and profits.